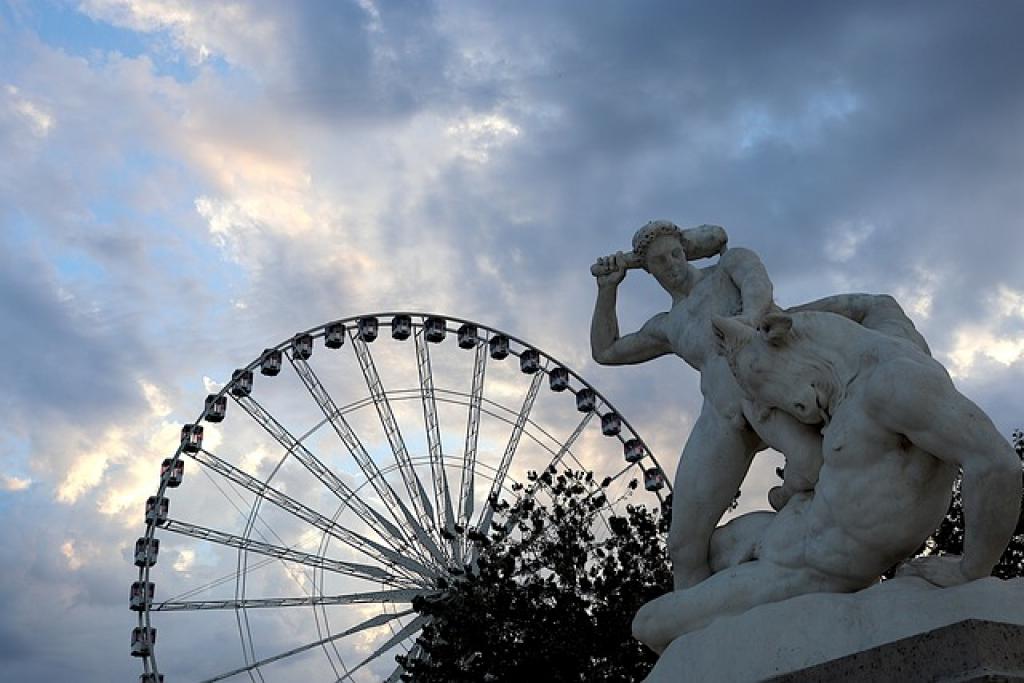 Fun Fair at Jardin des Tuileries - From July 01 to August 27, 2023
Categories : Paris, published on : 7/10/23
Only 20 minutes away from Hotel Jardin Le Brea, the Jardin des Tuileries, just next to the Louvre Museum, peps up during the 2 months of summer, for the delight of everybody.
Parisian and tourists will find there more than 60 traditional and family attractions like: carousels of wooden horses from 1900, big wheel, bumper cars, glass palaces, rifle shooting, ghost train, but also 6G which runs at 140 km/h, as well as some skill games such as the "whirlpool all" or duck fishing.
Children will enjoy the trampoline, go climbing or slide on the big slide.
With family or friends, at the foot of the Big Wheel, on place de la Concorde, let's take a cotton candy, a "pomme d'amour" or a "crêpe"!
Useful Informations:
Jardin des Tuileries
Place du Carrousel
75001 Paris
From July 01 to August 27, 2023
From 11:00 a.m. to midnight. on weekdays
From 11:00 a.m. to 12:45 a.m. on Fridays and Saturdays
Free admission, chargeable attractions and food