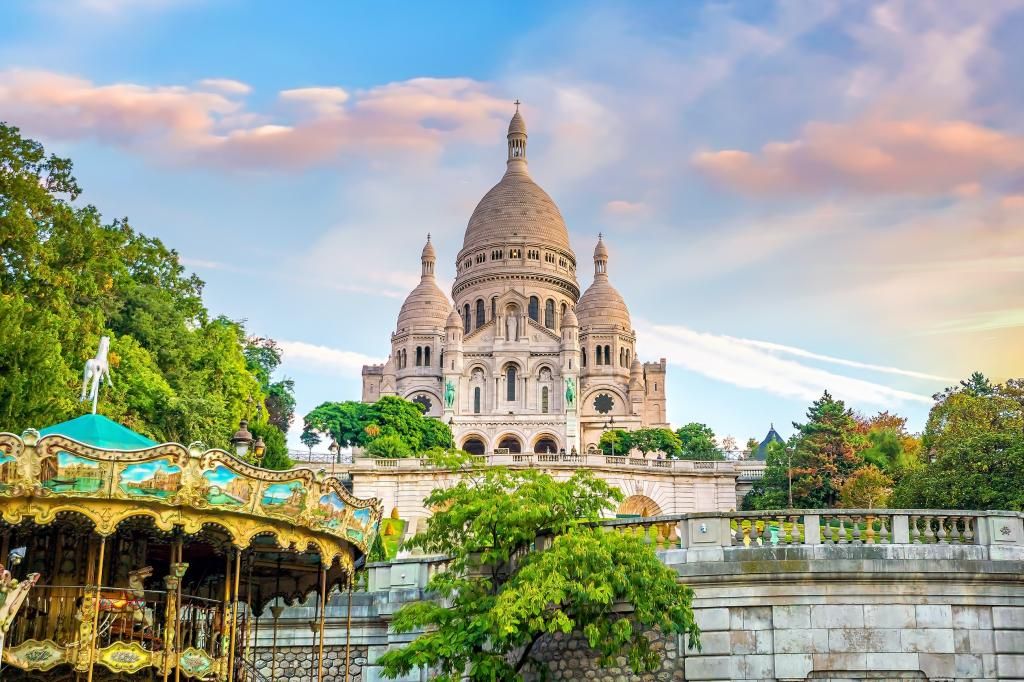 Montmartre and the Sacré Coeur
Categories : Leisure, published on : 6/9/23
Montmartre
Montmartre is one of the most popular tourist sights in Paris. At the end of the 19th century, the district resembled a village and attracted a number of artists. On the hill, the Bateau-Lavoir is home to masterpieces created by Max Jacob, Matisse, Braque, Picasso, to name but a few. Today, Montmartre is a charming district where you can admire the ivy-covered houses and stroll along the wild pathways.
Practical information
Access to the Butte Montmartre via the Funiculaire Gare Basse : Rue Tardieu / Gare haute : Rue Saint Eleuthère / 6.15am – 12.45am / Departure every 5 minutes
Guided tours organised by the Montmartre Tourist Information Centre www.montmartre-guide.com
Le Sacré Coeur
The Sacré-Coeur, the second most visited monument after Notre Dame de Paris, is situated on the Butte Montmartre. The Basilica was built following a "national vow". The catholic church and French National Assembly decided to build this religious edifice on the exact spot the Commune began. This construction was designed to atone the crimes committed during this insurrectionary era.
Practical information
sacre-coeur-montmartre.com
The Basilica is open all year from 6am to 10.30pm for visits and prayers.