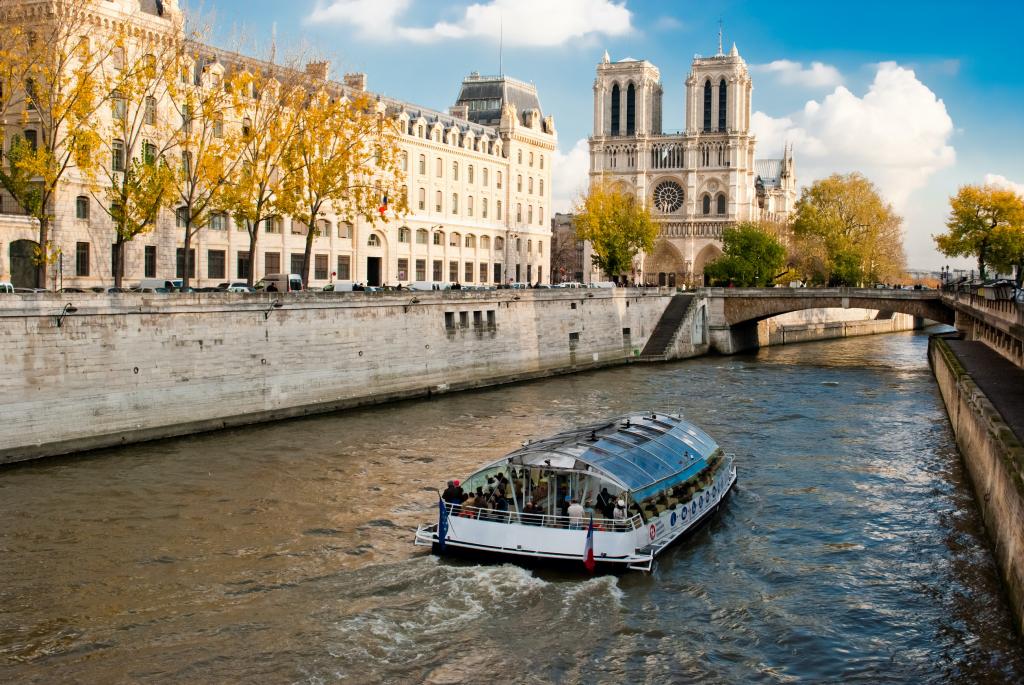 Cruises on the Seine
Categories : Leisure, published on : 6/9/23
During your escapade in Paris, discover the City of Light from the Seine. Climb aboard one of the numerous boats which will take you up and down the river and wave goodbye to the hustle and bustle of the town. From the Eiffel Tower to Notre Dame de Paris, via the Royal Bridge or Concorde Bridge, admire the city's most beautiful monuments on a peaceful boat trip.
La Compagnie des Bateaux mouches www.bateaux-mouches.fr
Embarcation and disembarcation at Port de la Conférence - Pont de l'Alma, rive droite – Paris 8th arrondissement.
- Commented cruises:
from 1st April to 30 September: every 45 minutes from 10.15am to 7pm and every 20 minutes from 7pm to 11pm.
from 1st October to 31 March : every 45 minutes from 11am to 9pm, 10.15am Saturday and Sunday.
Tariffs : 12,50 € ; under 12 yrs old: 5,50 € ; under 4 yrs old: free.
- Lunch cruises:
Every Saturday, Sunday and Bank holidays at 1pm.
Tariffs : 55 € ; under 12 yrs old: 29 €.
- Dinner cruises:
Every evening at 8.30pm.
Tariffs : 99 € and 140 €.
Iphone application free with gratuite avec audioguide gps.